A Message from the Executive Director
On behalf of the board of commissioners, I welcome you to the website of the Roxboro Housing Authority. I hope that your site visit is a pleasant one, finding the information that you need about affordable housing in Roxboro, Person County and the Greater Research Triangle Park, N.C. area.
The culture of Roxboro Housing Authority has transitioned into the upholding and embracing of three core principles known as the "Three A's": Accountability, Awareness and Attitude.
Roxboro Housing Authority shall be held accountable for the federal dollars that it receives and spends. Making sound, prudent decisions to provide quality housing units and programming for low-income citizens must always be at the forefront of the way it conducts business. RHA must serve as a staunch steward for taxpayers here in Person County and beyond. As executive director, I shall hold myself, staff, contractors and vendors along with tenants to high moral and ethical standards within the provisions of local, state and federal laws, regulations, policies and procedures.
My charge as the leader of this Authority is to ensure that issues do not become problems through proactive measures, addressing all challenges of various levels of importance. Constantly having a sense of awareness is the only way this charge can become a constant reality. The bottom line is this…if we as an agency know about an issue, we deal with it head on using the appropriate rules and guidelines as the compass to chart our path toward making whatever the matter is right.
Finally, the attitude in which the Housing Authority exudes must consist of projecting good customer service in our office, over the telephone, at a tenant's doorstep and, yes, through this website. Positive messaging and images mean a great deal to me because I know that it is of great importance to the end user. After all, Roxboro Housing Authority is not just in the affordable housing business. First and foremost, it is in the customer service business.
I trust that you find the information that you need on our website. Feel confident in knowing that if you choose Roxboro Housing Authority for your family, business or social service need(s), you will receive the very best that we have to offer. Please do not hesitate to pick up the phone or visit anytime.
Respectfully yours,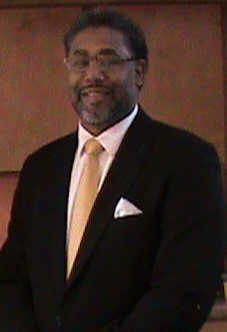 Felts Lewis
Executive Director